"We have to be the change that we wish in the world." Mahatma Gandhi
The products selected are restricted by the volume that can be produced and therefore are limited to the amount of supply available, ensuring exclusivity and for the buyer and consumer a real privilege. The producers of the products are masters in their field and the skills used are often passed down from generation to generation. PACIFIC TARGET hold exclusive international marketing and sales rights to the products selected and carefully choose agents, distributors and clients who will have the privilege to showcase the products in their respective countries. This is genuine Partnership in the most noble sense. PACIFIC TARGET is a socially responsible company and has strict selection criteria. For a product to be selected the producer must be actively reducing their carbon footprint, be committed to renewable resources and energy and be environmentally aware of any impact that the production of their product may have. It is our commitment that the products presented to our customers are of the highest quality and that the social responsibility of the producer is thoroughly examined.
Pacific Target Pristine Collection
A gift to Mankind
~~~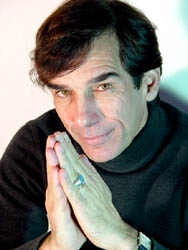 Dr Jean R. BOUSSARD
Principal Partner of PACIFIC TARGET CONSULTANTS
info@pacifictarget.com
Principal Partner of The Golden Owl Int
President Australia France Association
www.france-australie.org
President ESSEC International Club Australia & New Zealand
www.essecnet.com
au.linkedin.com/pub/jean-boussard/6/746/777/
A former French Trade Commissioner with MBA and PhD qualifications, Jean was born in France in 1954 and is a dual French/Australian citizen.
His comprehensive diplomatic experience in the Asia Pacific Region over 15 years, with senior postings in particular in Afghanistan, Australia, New Zealand, India, South Korea, being in charge of major projects such as the sale of the high speed train TGV to Seoul ( a $4 billion contract and a $10 billion mammoth project), is completed by extensive managerial expertise of medium and small businesses in Australia, France, New Caledonia and the French West Indies.
Jean's main interests cover:
Business strategy to facilitate negotiations between governments and private groups in the Asia Pacific Region (inc. Australia New Zealand) and in Europe.
Strategic management, capacity building, organizational change, networking
Sustainable development and environment, conservation, integrated tourism and hospitality industry, high-end products (fashion, jewellery,..), health food.
Finance and development inc. property projects.
Art: high profile paintings and sculptures, up to US $200M.

Jean has a strong interest in education and mentoring. President of the ESSEC Association of Alumni in Australia and New Zealand www.essecnet.com  , he has taught Entrepreneurship, Strategic Management, International relations, and Ethics in Business in various business schools and universities in Australia and overseas.
A dual French and Australian citizen, I graduated in 1976 with MBA the ESSEC School of Management which is the only European business school to be AACSB accredited, and I besides have two PhDs in international business law and in marketing / distribution / consumerism.  Bilingual in French and English, I am fluent in German and possess a reasonable knowledge of Spanish and Italian with good notions of Korean, Hindi and Japanese. As a hands-on refresher, I obtained in 2010 the Australian Diploma of Management and the Board Member (certificate IV in Business – Governance), and I am currently completing the Australian Diploma of Training and Assessment.
I love education and mentoring, and currently assist in the delivery of business courses in business management, sales & marketing , brand and image, mindset freedom. I very successfully mentor and coach business owners and high achievers.
An expert in organization and development, I have a proven track record in international business and in the tourism and hospitality industry, and I am at ease in the South Pacific (8 years in Australia, 2 years in New Zealand, 2 years in New Caledonia, in Asia (3 years in India, 4 years in Korea, many visits all over Asia) and naturally in Europe and North America.
A good negotiator with diplomatic skills and a natural leader with consensus qualities, I believe in networking. 
As a Martial Arts 4th degree black belt, a horse riding instructor and a Reiki Master , I have very strong ethical values, hence my involvement in sustainable development, integrated tourism and humanitarian work  .
"If you like finesse, professional focus, excellent skills and integrity in business, you will be very happy dealing with Jean. Jean is a well accomplished man who has an immense life and business experience to share. Working with him is extremely rewarding and an assurance to quality in my business ventures and the delivery of positive results. I highly recommend Jean to anyone who wants a healthy business experience." Elisabeth Douglas (Smart Real Estate, Australia / USA)
"I have known Jean since 1982 and have always found him to be extremely professional and reliable, and an excellent colleague to work with." Ron Richmond (UNDP Expert, Sydney)
"Jean is a natural leader with inspiring visions and perspectives. His ability to manage resources, lead initiatives and take decision is second to none. Jean's experiences and networking in so many countries in the world is a rare asset." Frederic Potet (Managing director and co-founder – Mobile Solution Company, Qreative Medias Ltd, London)
"Jean is an experienced business adviser with excellent, worldwide connections" Arnold Toynbee (Associate, Solution Wise, Sydney)
"Dr. Boussard exemplifies the word "transactional". He has an innate ability to bring parties together in transactions that would, otherwise, not be contemplated by most. Backed with immense experience in all global markets & his inherent ability to bring culturally different parties together, Dr. Boussard is of the highest echelon when it comes to honesty, integrity, & fairness. One individual simply could not be more highly regarded from a globally macroscopic viewpoint " William Feagin (Principal at Private Acquisition Group, LLC, Atlanta).